The Hindu Tamil Newspaper Advertising Agency
The Hindu Tamil Newspaper Advertisement
The Hindu Tamil is one of the highest circulated Tamil newspapers in Chennai. It is also one of the highest circulated Tamil newspapers in Tamil Nadu at around 1 Lakh, covering general Interest-based news. The Hindu newspaper ad has a good reach and will fetch a lot of audiences, especially in Southern India. The Hindu Tamil newspaper advertisement rate with Filmyads helps to book ads such as display ads, classified ads and many others. You can advertise your ads at the most affordable rates in Hindu Tamil with us. With us, you can make your advertisement reach out to people all over Tamilnadu on a big scale, including major cities like Chennai, Coimbatore, Cuddalore, Puducherry etc. Hindu Tamil offers one of the best newspaper advertising rates in Chennai and hence is preferred for newspaper advertising by brands across industries.
Advertising options in Newspapers
Newspaper ads are classified into three main categories.
Category-1: Classified Ads
Classified ads are usually on the left side of the newspaper in which small ads are displayed together. Matrimonial ads, business ads, recruitment ads, property ads, education ads and other public notices and announcements are included in classified ads. If there is a plain text, it is called classified text and if there is an image, it is called display classified ads. The tariffs are calculated based on advertisements per square cm with a minimum size of 3*5 cm.
Display ads are the most common ad category in regular and print advertising in the newspaper. Display ads can be of various sizes, such as full-page, half-page, quarter page and even smaller sizes, and it costs accordingly. Half-page is more expensive than a quarter-page ad.
Category-3: Innovative newspaper ads
Other than display ads and classifieds, the advertising option is Innovative newspaper ads. It is a high cost compared to the regular advertising rates. Some of the innovative newspaper ads are Pointer ads, Ear Panels, samplings, and Newspaper Jackets.
Newspaper advertising cost depends on the following parameters
The number of readers of the newspaper is also referred to as Newspaper readership. More readers, the higher the price.
Page position – Front and initial pages of Newspapers have higher advertising rates than inside pages.
Volume – How big the ad is. Larger sizes attract better-discounted rates.
Newspaper advertising size and ad format
The size of the newspapers will be different across publications. Find the general idea of newspaper ad sizes (in sq. cm) and various types of ads available in the table below:
| | | |
| --- | --- | --- |
| | | |
| | | |
| | | |
| | Quarter Page Newspaper ad | |
| | | |
| | | |
Steps needed to be followed to place an ad in the Newspaper
Select the Newspaper of your choice to advertise
Pick a date to establish your ad
Identify the ad type
Check for available discount
Share the ad in the specified Newspaper advertising format
Make the payment
Filmy Ads provides you with a soft copy of your ad on the desired date. We will send you a hard copy of the newspaper in a few days. In case you need any help with planning, please
contact us
.
The Hindu Tamil Advertisement Rates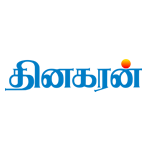 Office Address
EFFE CONSULTANCY PVT LTD
Old No. 511 | New no. 608,
Anna Salai, Near Teynampet Metro A3 gate,
Chennai – 600 018, Tamil Nadu, India.
Call Us
+91 99404 15319
+91 44243 45600