Introduction:
In the fast-paced and competitive world of the Fast-Moving Consumer Goods (FMCG) market, even the most basic products, such as aata (flour), require a compelling advertising approach to stay current and resonate with consumers. In this case study, we look at the evolution of an aata brand and how Filmy Ads, a renowned media production services company, led the way with engaging videos and unique marketing methods.
Why Is Advertising Necessary for an Aata Brand?
Aata, a household staple around the world, is a product steeped in cultural and culinary traditions. In a quickly changing industry, however, even established businesses must constantly adapt to changing consumer preferences and habits. The following essential points describe the importance of advertising in the aata industry:
• Market Saturation: Because there are so many aata brands on the market, competition is strong. A brand must identify itself and have a distinct identity in order to stand out.
• Shifting Consumer Preferences: As consumer preferences shift toward healthier and more convenient options, aata businesses must communicate how their product fits these criteria.
• Digital Presence: Having a strong online presence and engaging with consumers on social media platforms is critical for brand visibility and loyalty in today's digital age.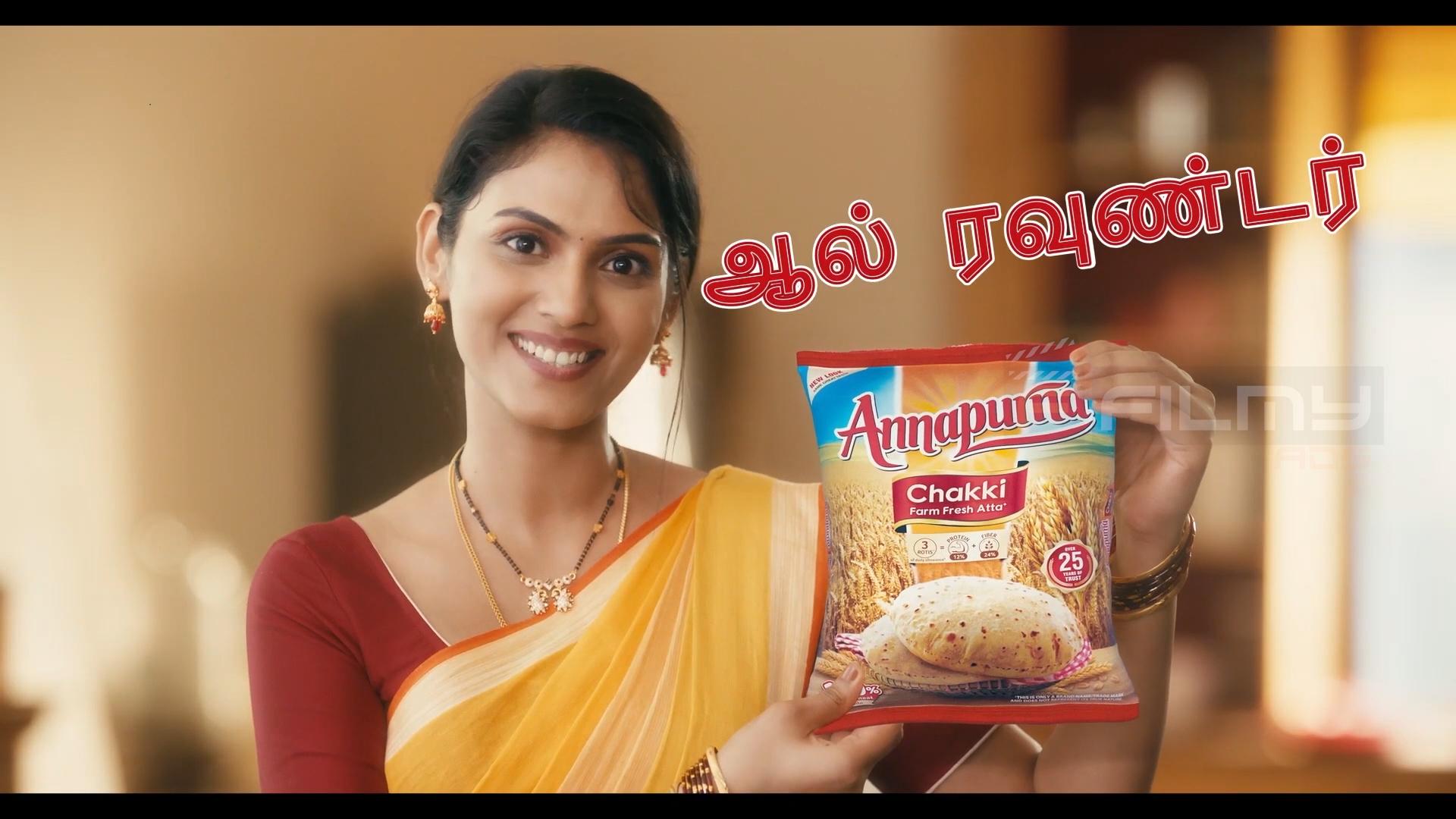 What Makes Filmy Ads Stand Out
Filmy Ads a media production services company has established itself as an advertising industry creative force, and its approach to aata brand advertising exemplifies this:
• Thorough Market Analysis: our media production services company begins by researching the aata business, assessing competitors, and comprehending client behavior. This research serves as the foundation for a customized marketing plan.
• In-House Studio: Filmy Ads maintains both quality and creative consistency in advertising projects by staffing an in-house studio with trained personnel. This talent enables them to execute ideas quickly while maintaining a high level of originality.
• Multilingual Capabilities: Filmy Ads offers advertising solutions in many languages in recognition of the variety of its clients and their target audiences. This adaptability expands the reach of a brand's message.
• Engaging Video Content: Filmy Ads specializes at creating interesting videos that tell a story and emotionally connect with the audience. Every stage of the video creation process, from scriptwriting to post-production, is imbued with creativity and innovation.

Client Advertisement:
The Aata Brand Transformation
We can analyze how Filmy Ads took on the issue of rejuvenating an aata brand with a commercial ad campaign without revealing the client's identity:
Faced with rising competition and the need for reinvention, the aata brand approached Filmy Ads to produce an engaging advertising campaign. The goal was straightforward: portray the brand as a symbol of tradition and excellence while highlighting its adaptability to modern lives.
Filmy Ads well known media production Services Company created a visually spectacular and emotionally compelling advertisement film. The movie elegantly merged old values and modern aspirations, highlighting the aata brand as an integral element of daily life. The production process was rigorous, with care paid to every detail, ensuring that the end product properly communicated the brand's message.
The commercial advertisement not only emphasized the product's excellence, but also included features of health and convenience, addressing changing consumer demands. The ad successfully revitalized the brand's image by mixing heritage and modernity.
Finally,
Filmy Ads offers media production services emerges as the ultimate option for businesses seeking to prosper and expand in a world dominated by large international enterprises. Advertising is about creating a meaningful dialogue with the public, not just making noise. This case study demonstrates how Filmy Ads' FMCG sector expertise, along with its creative prowess, can breathe fresh life into even the most classic items, such as aata. Explore further about the range of services we offer.
Invitation to Action
Are you ready to use compelling videos and inventive marketing methods to enhance your brand and capture your audience? Contact Filmy Ads today to begin the road of making your business stand out in the dynamic FMCG industry. We can produce advertising that resonates, connects, and drives success if we work together. Your company deserves to shine, and Filmy Ads, the leader in media production services, is here to help. Feel free to visit our partner site for additional resources and information.
Watch media production services video