Introduction
Advertising is the heartbeat that keeps brands alive and growing in the ever-changing world of personal care products. As consumers become more discerning and competition heats up, it is critical for personal care firms to adopt new advertising methods. This case study goes into the realm of personal care advertising, examining why it is important, how Filmy Ads a video creation company differentiates itself, and highlighting a successful project in the market.

The Importance of Personal Care Brand Advertising
Personal care brands, spanning skincare to hair care, are dedicated to enhancing consumers' well-being and confidence. In this dynamic and fiercely competitive industry, advertising isn't just an option; it's a necessity. Here's why:
• Market Saturation: With numerous brands offering similar products, advertising is crucial to establish a distinct brand identity.
• Customer Awareness: Advertising informs consumers about product features, benefits, and innovations, aiding informed choices.
• Brand Loyalty: Engaging advertising fosters brand loyalty by forging emotional connections with consumers, building trust over time.
• Staying Relevant: In a rapidly changing landscape, advertising ensures brands remain in sync with evolving customer preferences.
What Sets Filmy Ads the leading video creation company apart
Filmy Ads, a dynamic video creation company, has established a unique presence in the advertising landscape. We understand that personal care advertising demands a distinctive blend of creativity, strategy, and cultural relevance. Here's what distinguishes us:
• Comprehensive Strategy: We start by delving deep into the personal care industry, conducting thorough competitor research and customer behavior analysis. This allows us to craft a holistic marketing strategy that seamlessly aligns with our clients' objectives.
• In-House Excellence: Our cutting-edge in-house studio, staffed with passionate professionals, ensures the highest quality and creative consistency in all our advertising endeavors.
• Multilingual Reach: To connect with a broader audience, we create commercials in multiple languages, transcending language barriers and engaging with diverse customer segments.
• Compelling Narratives: We believe in the power of storytelling. Through captivating videos, we craft memorable brand narratives that resonate with audiences.

Advertising for the Client: Soap made from neem
We recently got the opportunity to collaborate with a personal care company in the industry on one of our advertising campaigns. Although we are unable to reveal the client's name, we can demonstrate the success of our collaboration through a case study.
• The Challenge: Our client, a neem soap manufacturer, wanted to stand out in a congested market of soap options. They desired an advertising strategy that highlighted their neem soap's natural and skin-friendly features.
• Our Approach: We created a distinctive jingle ad that stressed neem's calming and cleansing properties.
While emphasizing the brand's devotion to natural ingredients. The commercial used vivid images of neem leaves and the creamy lather of the soap to create an engaging and visually attractive narrative.
The ad campaign received a lot of attention on both television and social media channels. Viewers liked the catchy song, and the ad effectively communicated the brand's promise of gentle, natural care. The neem soap's sales skyrocketed, strengthening our client's market position.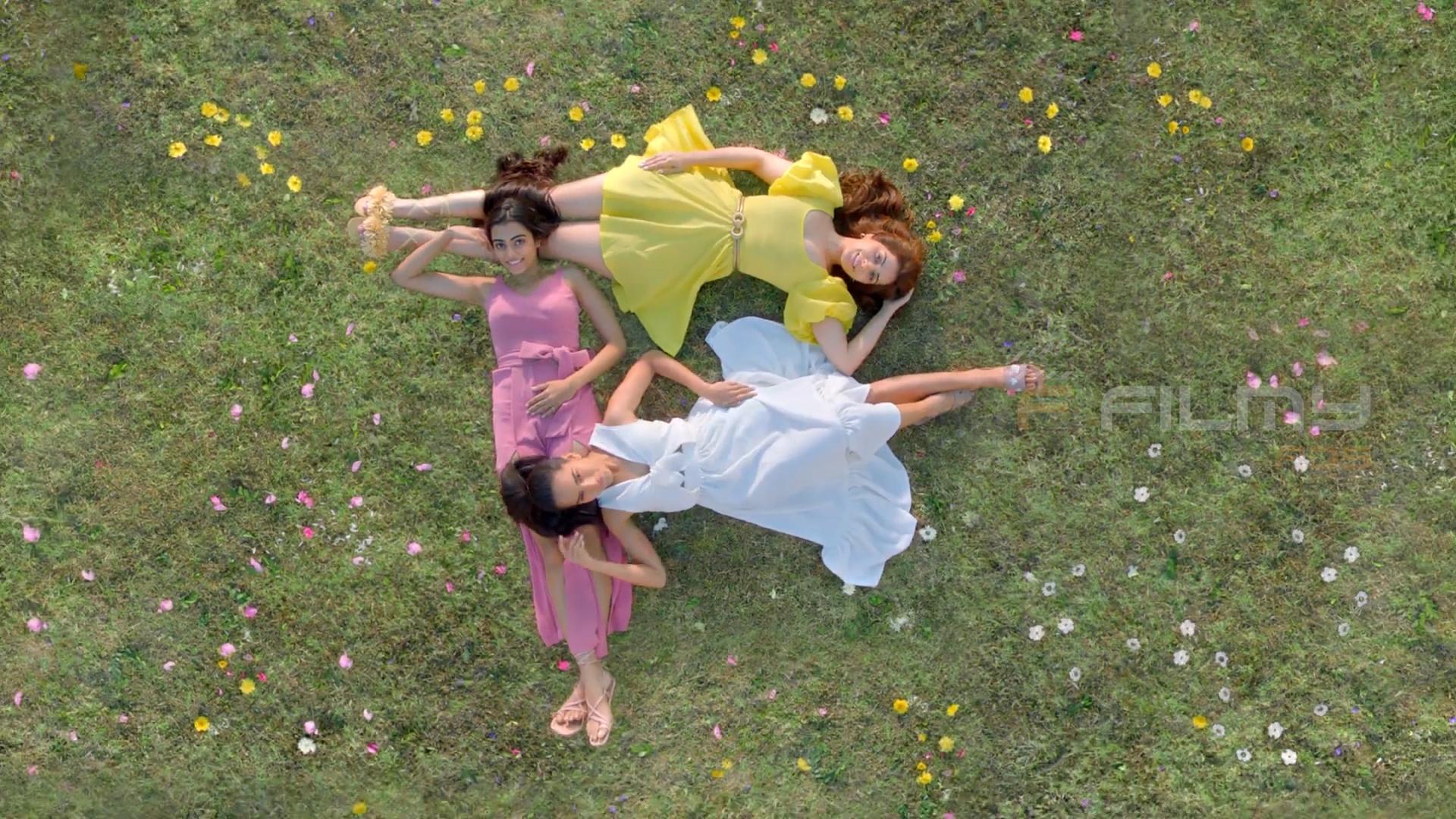 Conclusion
In a world dominated by global giants, Filmy Ads a video creation company stands out as the ultimate solution for personal care businesses aspiring to grow and thrive. We understand that advertising is not just about making noise but creating meaningful conversations with your audience. Through our comprehensive strategy, in-house studio, multilingual prowess, and captivating videos, we ensure your brand's message resonates powerfully, fostering trust, loyalty, and, ultimately, growth. Explore further about the range of services we offer.
Call to Action
If you're a personal care brand aiming to elevate your advertising presence and carve a niche in a competitive market, our video creation company is your destination. Contact us today to embark on a creative journey that will transform your brand's impact in the personal care industry. Let's craft compelling narratives together, capturing hearts and driving growth. Feel free to visit our partner site for additional resources and information.
 Video creation company's video