CLIENT:
TOPPR
SERVICE:
OTT ADS
CAMPAIGNS:
YouTube and Other OTT platforms
ADVERTISING AGENCY FOR OTT AND MULTIPLE PLATFORM
Young generation talents undergo various learning problems. To overcome the conditions, our client delivers the e-learning experience better than the traditional learning method.
PRODUCTION TEAM:
Creative Director, Concept Creator, Script Writer, Storyboard Artist, Director, Assistant Directors, Cinematographer, Costume Designer, Art director, Lighting Technicians, Post-production- Editing, DI, Sounds & Dubbing, CG and VFX.
PRE-PRODUCTION
FILMYADS an video production and advertising agency created a concept and storyboard for the concept. Our storyboard artist created the storyline with a visualisation of school and compares it with learning at home. We selected the best artists to create an entire ad film.</P.
PRODUCTION
Toppr approached us for OTT Ads. The client's requirement is to create social media ad films. The shoot was carried on both indoor and outdoor locations with an appropriate lighting set-up. Prior to filming, the Art director meticulously arrange the assets and elements needed for the production. Our well-experienced cinematographer captures the shots of child behaviour in the traditional classroom to the online learning experience.
POST-PRODUCTION
Our post-production team enhance the video with suitable sound effects, dubbing and DI throughout the video. They deliver various adaptations to publish on different OTT platforms.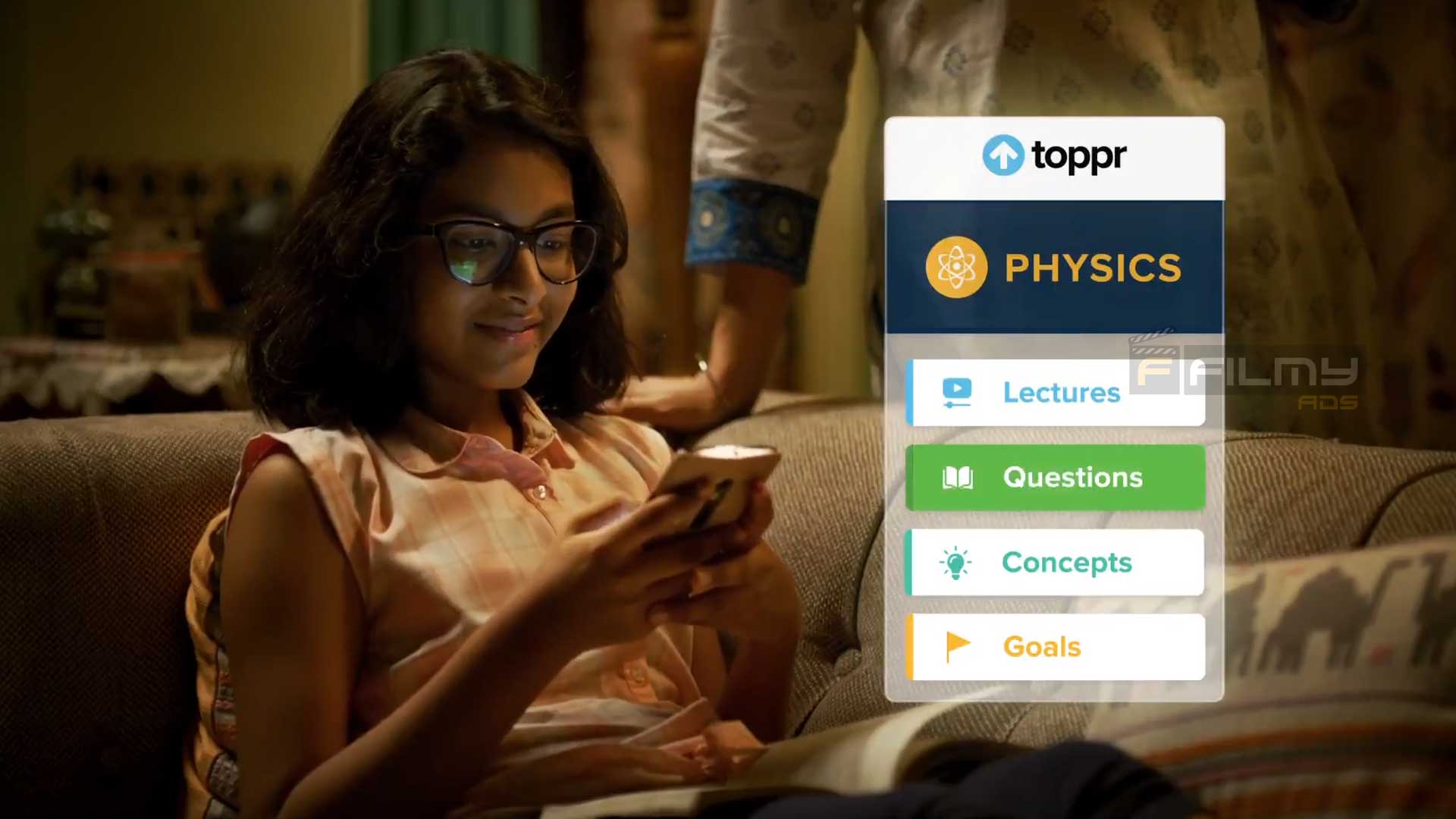 PROJECT DURATION:
30days.
PROJECT COST:
Get a quote
FILMYADS is a Chennai-based Ad Film Company and advertising agency producing television ads (TV Ads), Theatre Ads, and Commercial Films. You need not run behind a VFX studio or post-production company since we have in house capability for
post-production services We promote brands and their marketing activities for an organization with a unique emotional connection. Our experienced staff can ensure that the entire filmmaking process runs smoothly and can help with everything you need through different production phases. We adapt to the needs of every client and build an innovative emotional connection to provoke the audience.
WATCH OUR ADVERTISING AGENCY VIDEOS